Runners Tell All Link Up:
Bad Race/Training Experience and What You Learned From It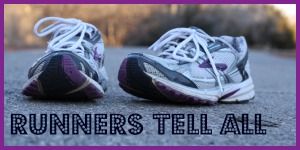 Thankfully, I have not had too many disastrous races or trainings over the years. I think that is part luck and also the fact that I haven't done a whole bunch of races. The one that sticks out though would probably have to be Bay to Breakers 2011.
This was my first 10k race and I had actually convinced my best friend and boyfriend to sign up with me. I was so excited because they both HATE running and to this day I am still not sure why they agreed to do this race with me.
Fast forward to the night before the race and I got a text from my friend saying how she can't do the race tomorrow anymore. I was pretty bummed out but I mostly felt bad for her for wasting all that money because those tickets weren't cheap. I don't remember why but I had her race bib with me so she told me if I could find someone else at the last minute that wanted to run they could use her stuff. And that is exactly what we did. One of my boyfriend's friends was willing to run the race the next morning, so the race was still on.
The next morning came so fast and I'm pretty sure we got maybe 4 hours of sleep. We had stayed up late trying to find someone to run with us. We were also in San Jose at my boyfriend's house and had to wake up super early to drive to Fremont to then catch BART into the city. Having never ran this early in the morning or in San Francisco for that matter, I was not prepared for how cold it was going to be. My thought process was, Oh I'll be running so I'll be hot and should probably wear a tank top and shorts. Let me tell you, that was my first mistake. It was 6am in San Francisco on an overcast day and I was freezing! I was literally jumping around trying to keep warm before the race started.
My second mistake was not looking into how the race course was going to be. I didn't think about how running in San Francisco would be different (obviously, since I didn't even think about the weather). If you have never been to SF, then you may not know what I am talking about. One word- hills. I had never practiced or thought to include running hills in my training. I am so used to running on flat ground or a flat treadmill. I will never forget the never ending hill in the second half of the race. The hill went up in tiers so you couldn't tell how much higher it was going to go, but it felt like it kept going and going.
The third and final mistake of the race was actually post-race when we took BART home to the wrong station. We somehow got the stations mixed up and realized once we were in the parking lot and couldn't find my car. I was freaking out thinking my car had been stolen until my boyfriend starting laughing hysterically when he realized what we did.
Looking back I don't really consider this a "bad" race because there are so many memories from it that I will never forget. And thankfully I am able to look back and laugh now. I am so proud of my boyfriend for finishing that race though. Having not trained at all for it, and he rarely ever runs, he pretty much ran the entire thing. We did stop a couple times to walk and for one bathroom stop. Also, the best part of the race was going to the wharf after and getting clam chowder in a bread bowl. Made it all worth it
J